WordPress is a very popular CMS. It has a lot of features, functionalities and facilities. It is easy to Maintenance WordPress Website. To Maintenance of WordPress you need to follow some steps regularly basis. Though if you are not a wordpress expert, you don't know coding you can do maintenance of wordpress website. The list of WordPress Maintenance may be infinite but you will know what is necessary and why it is important.
TABLE OF CONTENTS
Back Up WordPress Website
Regularly Update WordPress Core, Your Theme, and Your Plugins
Optimize Your Database
Scan Your WordPress website for Secuirty
Use a SEO plugin
Maintaining Your Website Content
Speed Optimization
Back Up WordPress Website
You need to backup of your WordPress Website regularly. It is so important to take back up of your wordpress website.
Why your backup is so important:
Website Got hacked, You can restore from recent back up.
Website got messed up, You can restore from recent back up.
Website's Data Deleted, You can restore from recent back up
To take back up check : How to do back up in WordPress
Secret Tips: If your Hosting is down or you cannot pay bill to the host that's why website is down what will you do? You need to take back up of your website to your computer or free clouds such as: google drive, Dropbox or any other platform.
Regularly Update WordPress Core, Your Theme, and Your Plugins
The most mistake what a webmaster or website owner do is once his website is complete he doesn't update the website. He just sits and linger forever without having to touch it. WordPress is under constant CMS. It provides daily bug fixing, daily new feature adding and daily security fixing. It means the code is updating constantly.
Not only wordpress core you need to update. You also need to update your plugins and themes as well.
Why you need your theme and plugins update:
Because of security issues
Because of Compatibility
Up to date with latest technology
Because of Website Speed.
Because of maintaining Search engine Ranks.
Optimize Your Database
WordPress is a database driven content management system. You need to do database optimization. Cause over time your database can be bloated and full of extra junk. Such as:
Post revisions: if you hit "Save Draft", "Publish" or "Update" multiple times over the life of your site, a new revision is saved to the database. This adds up over time.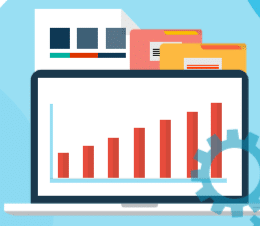 Deleted posts.
Unapproved or spam comments.
Unused categories and tags.
If you want to optimize your wordpress database check this article: How to Optimize database in wordpress
Scan Your WordPress website for Secuirty
I previously mentioned several times about wordpress security. As you know WordPress is a under constant developing cms so it has a lot of security issues. To prevent malicious activities on your website you need to use a security plugin.
To scan your wordpress website for security check this article: How to completely scan a WordPress site
Use a SEO plugin
To keep track in search engine or maintaining search engine you need to use a SEO plugin. The plugin what will automatically complete your SEO work. Such as: sitemap building, webmaster connection, social media correction and etc.
For this kind of SEO automated work I suggest Yoast Plugin.
Maintaining Your Website Content
Do you know what is the heart of a website? It is the content. You need to keep update your content on a regular basis. This will help you to keep rank on search engine. It will reduce the bounce rate. It will increase visitor and ultimately it will provide you a good amount of sales.
Speed Optimization
The most and important thing checking website's speed on a regular basis. You need to check your website speed continuously. Around 73% internet users leave your website because of slow website.
In our Speed Optimization Blog you can find so many good amount of article where you learn speed optimization easily.
Wrap it up
I have provided you most important parts of wordpress maintenance. I hope you will do these tasks on your website and make your website better. If you don't have much time to maintenance your wordpress website. Then feel free to Contact Us.